Clip on recycling bins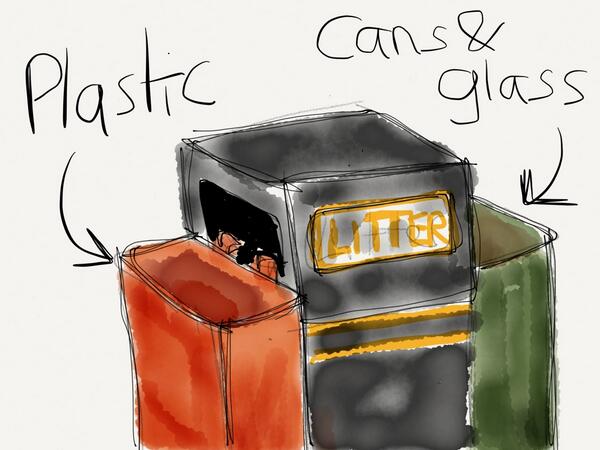 A simple and cheap clip on set of two recycling bins for standard Bristol litter bins.
In hindsight maybe they could sit a bit lower down to ensure normal litter can still be easily disposed of. The could also have lids on with rubber holes (as per most recycle bins) and holes in the bottom for drainage.
From: Peter, Bristol citizen
Why the contribution is important
Why is the idea needed?
Litter bins are often over flowing and there is no separation for the recyclable rubbish.
Who will benefit from your idea?
The community. The environment.
How would your idea be funded?
I'm presuming it would be advantageous for the council so money spent elsewhere on recycling could be redirected here.
by user441477 on November 15, 2013 at 03:37PM